Life with the Hole,
2021
print, 45" 53"
photo by Aeh Jay Hollenbeck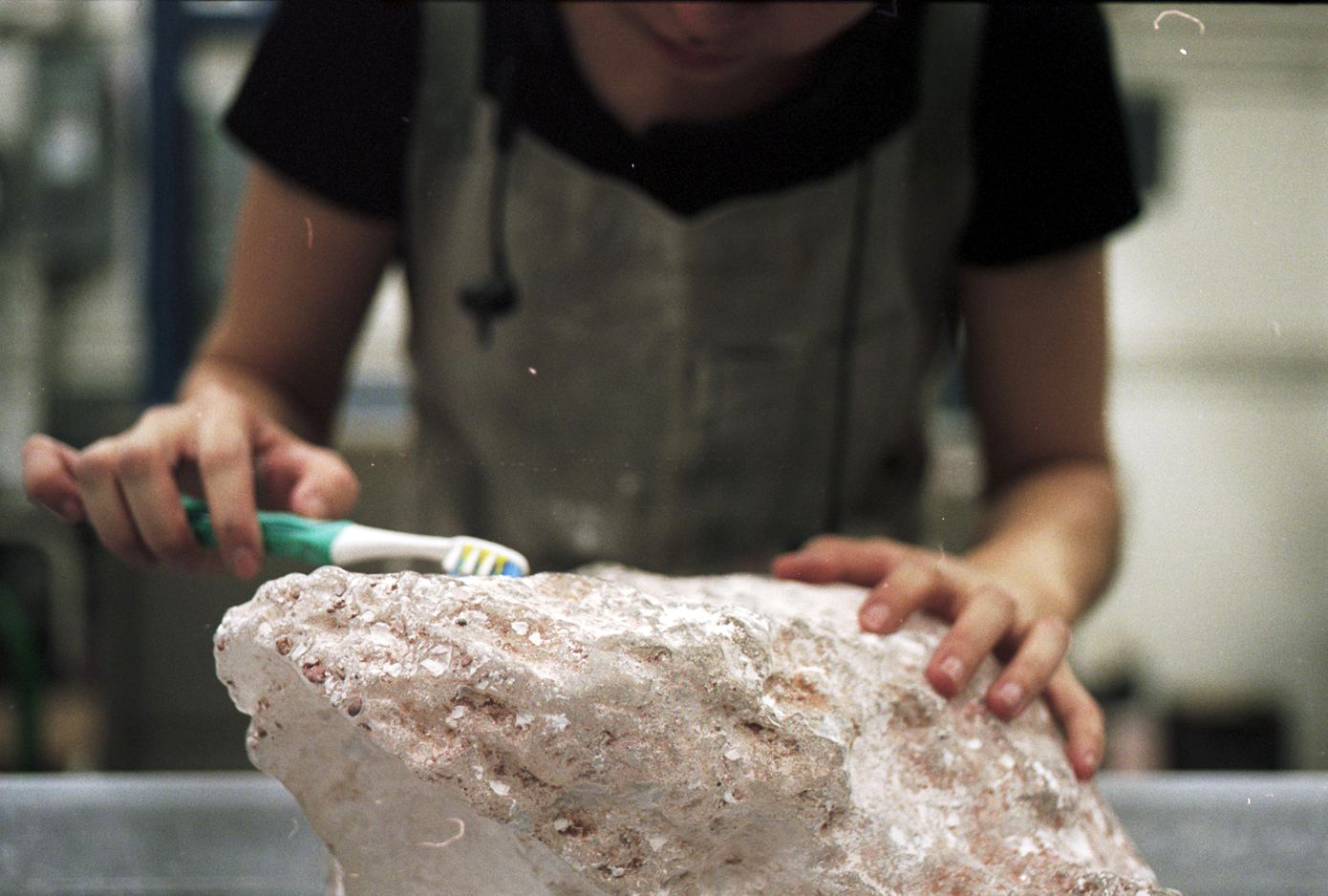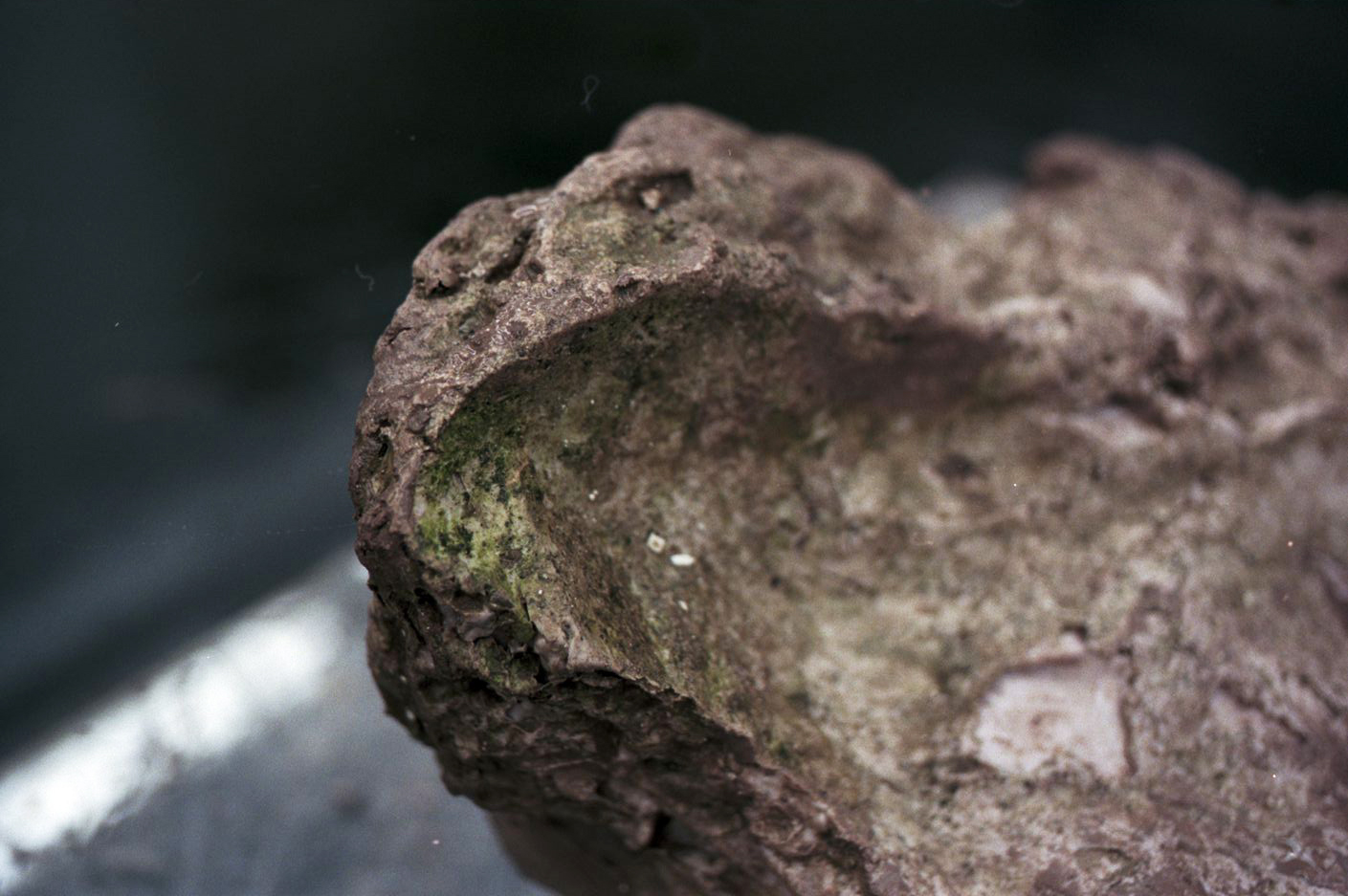 Documentation of the process- Making a glass blowing mold out of a cave
---
The primary technique used in this piece is called a "hot blow mold." A blow mold is one of the methods that cross two different kinds of glass discipline; mold making and glass blowing. I chose this technique because it brought sensual feelings that relate to the subject matter, such as the physical touch of material during the mold making and the pleasure of watching a glass bubble expand in a restricted space. The mold can be made out of various objects in different ways. In this piece, I made a mold out of a cave by Lake Ontario. I named it "The Hole." The goal is to make the intangible tangible. To capture the form and texture of the negative space.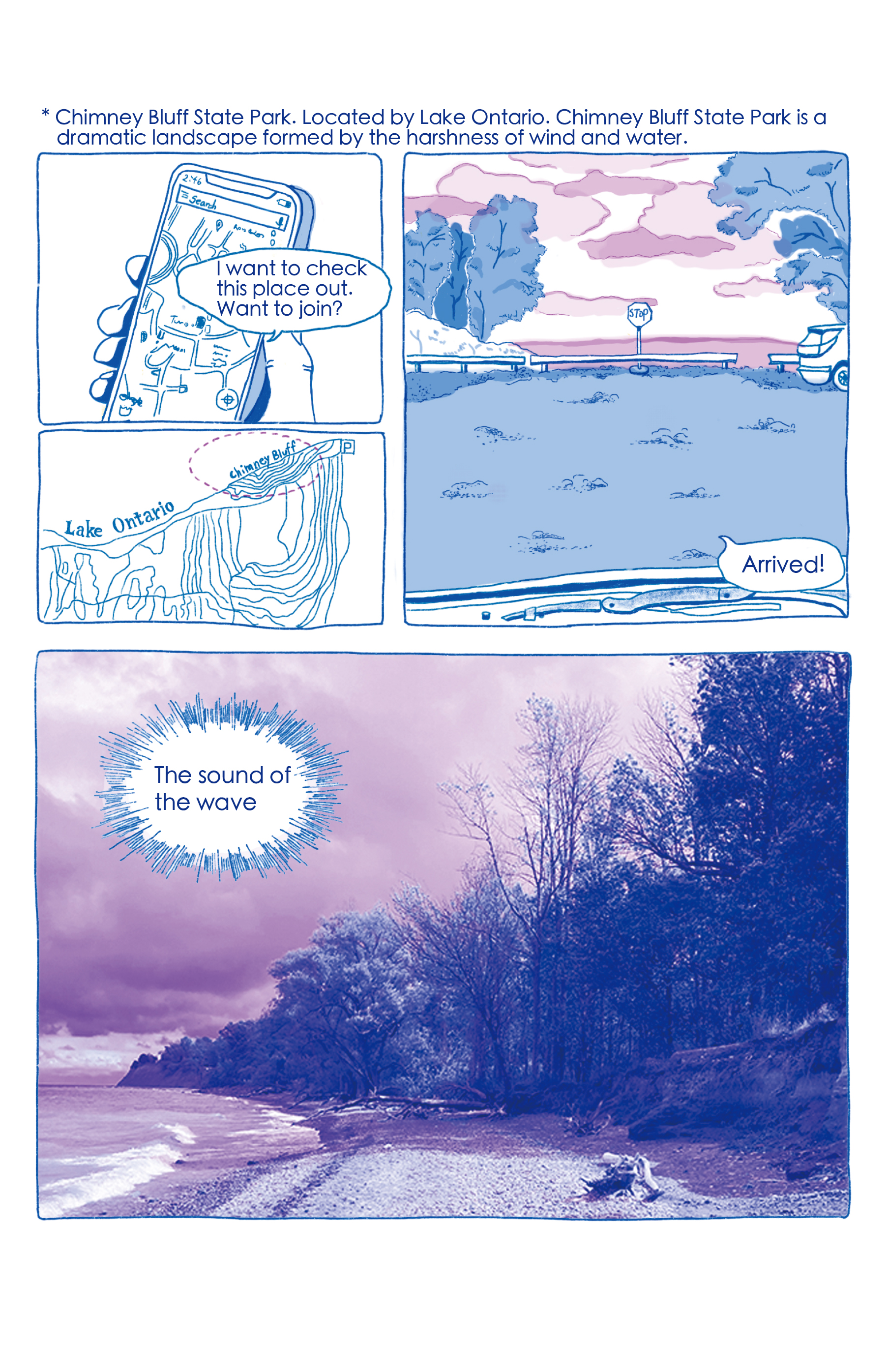 I am the Hole
, 2020
zines